THIS IS HALLOWEEN! THIS IS HALLOWEEN! PUMPKINS SCREAM IN THE DEAD OF NIGHT! In this special Halloween issue of Bakers vs Bakers, we [tried to] pick our favorite Kids' Halloween Movie! You will get to know us a little bit better while we explain which one is our favorite and why! We hope you like it! Please share your opinion in the comment section!
🎃🎃🎃🎃🎃🎃🎃🎃🎃🎃🎃🎃🎃🎃🎃🎃🎃🎃🎃🎃🎃🎃🎃🎃
---
Arkin Cisneros [Grifkin]
CORALINE!
Haha! For once I have beaten all other bakers to call this one out!
[Editor's Note AI-I: SHOW OFF!! XD]
Henry Selick + Neil Gaiman's storytelling, Laika's animation and Bruno Coulais' music make it an amazing experience, but I'm not going to bother with a full review, because you have probably seen it or will see it very soon.
Although I cannot say it was part of my childhood, it has become a very special movie for me and not only because it's such a brilliant movie. Somehow, it is also an ideal Christmas movie, as sometimes the mellow, sing-song, let's-spend-happy-times-together movies around the time can become too much. It's so much nicer to watch something scary and creepy, snuggled up in a mellow, sing-song, let's-spend-happy-times-together environment, to the extent that it has become a family tradition to watch it on the 23rd of December.
So that's my favourite Christmas movie… wait, what was this article about?
PS: Special mention to Little Nemo. That film fascinated/horrified me as a child, and I think it's not even supposed to be kids horror.
---
Alexis Ibarra-Ibarra [Mavexis]
Halloween is one of my favorite times of the year!!!!! Carving pumpkins, eating candy and pumpkin pie, decorating the house with scary and creepy stuff, watching scary movies, and wearing cool costumes is just so amazing and fun! It's hard for me to pick a favorite Halloween movie because I am such a fan of the season! So, I'll try to keep my list short…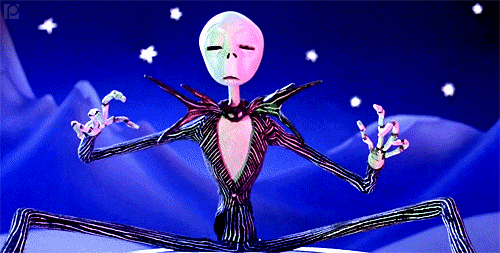 I love Nightmare Before Christmas: a Halloween-Christmas movie that you can watch during both seasons! [Edit: I just read Arkin's text, and it's funny that we both thought of HalloMas movies!] I bet a lot of bakers will pick Nightmare Before Christmas, or at least will mention it, so I won't talk a lot about it. So, moving forward, I love Corpse Bride too, also by Tim Burton. I think zombie me would look like the Bride XD. The story is touching, elegant, and melancholic. The visuals of both NBC and CP are just so hauntingly beautiful and eerie!
Hotel Transylvania movies are also great! For some reason, my mom and my sis think I am Mavis (that's why I'm Mavis in our featured image). Even if it isn't scary at all, I think it's a cute movie with adorable characters and monsters. Besides, it teaches nice lessons about love and tolerance, things that apparently Humanity hasn't learned after all this time. *facepalm*
---
Enrique Bonilla [Frankike]
Although I have seen and love almost every Halloween movie aimed for kids, and I could recommend any of them, I'll keep true to myself and write about underground movies (at least for Mexican audiences). I'll tell you about a great Disney forgotten Gem Return To oz (1985)!!
This movie is not a movie made for Halloween, but it's a movie so creepy and terrifying for kids that has become a Halloween tradition for most 80s and 90s kids in the United States. This movie is based on the 2nd and 3rd book of The Wizard of Oz book series. It was not produced as a sequel for the musical Wizard of Oz movie that everyone knows and adores, but it is an independent movie more faithful to the books and contains some references to the musical movie.
Return to Oz has it all, creepy monsters (made with the good all practical effects), scary atmosphere (or atmosfear haha), dark characters and plot (Dorothy goes to a Psychiatric hospital in this movie) and has a beautiful and powerful message about the importance of not limiting, but endorsing imagination in kids. If your kids have not seen it (or you), they'll sure have a good Halloween scare (without perturbing so much their minds as if you make them watch The Texas chain massacre).
Editor's Note AI-I: Return to Oz is on Enrique's Halloween Movies to Break the Routine list! Do not forget to check it!
---
Adjani Gama Dessavre [Adjannis]
I love Halloween. I've loved Halloween since I was a kid, so I've watched a lot of scary movies. I have a set of them that are indispensable. So how can I pick one? So instead, I'll give you a recipe of movies you need to have a spooky and perfect Halloween.
When my brother and I were kids, it was not Halloween without the Sleepy Hollow short from Disney and It's the Great Pumpkin, Charlie Brown! Also, a bunch of Halloween specials from our favorite cartoons (especially if they're from Nickelodeon). So definitely, the first ingredient is a set of spooky short animated shows.
Then, you need to add a lot of stop motion! Stop-motion has the best creepy, spooky, horrific movies. You already know I love Coraline. You also know I love Wallace and Gromit (check the evidence!). Here we have their shorts and the movies Wallace and Gromit: The Curse of the Were-Rabbit; don't forget about Shaun, the Sheep! Add to this list a bit of Tim Burton with Corpse Bride and A Nightmare Before Christmas. This last one has some of the best creatures and horrors.
Finally, you need to add some real people movies with animatronics, cauldrons, cats, and witches. So definitely The Witches (a must since I was a kid) and Hocus Pocus! Bake this at 180º of magic and poof! You'll have a scrumptious Halloween!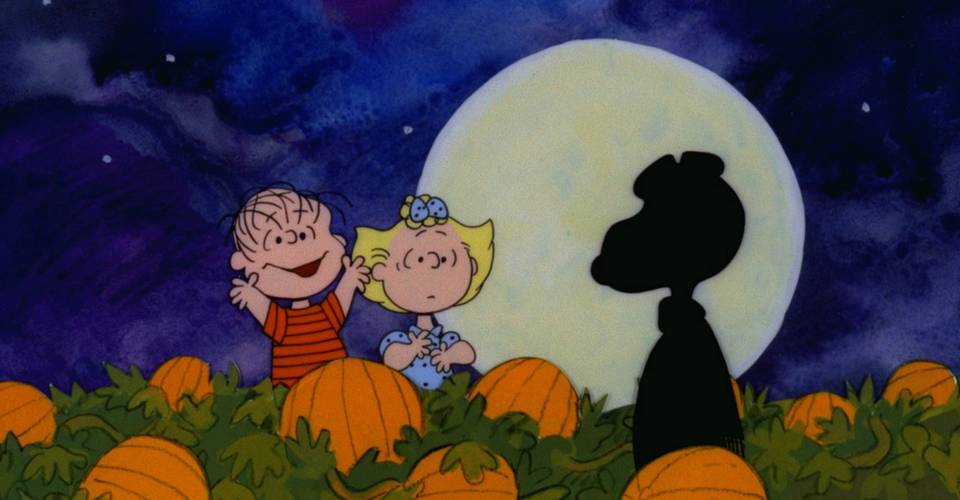 ---
Ricardo Rico [Murrico]
Kid's Halloween movie is tough concept to manage, as yo have to satisfy wo/man children like us and children as well. In that sense, I think it's actually quite difficult but if you want to just have fun a have something to watch tonight, I'd go with Creepshow.
Back when it came out, it was actually intended to be scary. Now, due to technical advancement, special effects look way better and it turns into a kind of Halloween comedy. The movie is an anthology of horror stories, one of them directed and starred by Stephen King. The stories have the goofy feeling of Halloween and while none of them actually happen during Halloween, it is a great time for everyone involved.
---
What's your favorite Kids' Halloween movie?
What do you think about ours?
Please share a slice of your opinion in the Comment Section below! The Bakers are always thrilled to read your comments! ❤
Do not forget to check our past issues of Bakers vs Bakers:
Best Disney Movie, Superheroes, Pokémon, Magical Girl!!!!
---
Featured image taken from El Democrata and intervened by Alexis Ibarra-Ibarra with Avatars made by AI-I on UniDoll and Dosei on UniPet for Android.
"Pumpkin Pie" image taken from MasterClass.
"Coraline" gif taken from gfycat.
"Coraline's Fake Mom" gif taken from We Heart It.
"Jack" gif taken from AminoApps.
"Corpse Bride" gif taken from Chismes Today.
"Mavis" gif taken from Wattpad.
"Return to Oz" image taken from Gstatic.
"Return to Oz monster" image taken from Minute Media.
"Charlie Brown" image taken from WordPress.
"Creepshow" image taken from Wikipedia.