Arkin Cisneros
In 2016, a major phenomenon in the geek way of life took place: the release of Pokémon Go (PoGo). As I'm sure you know, PoGo is all about getting people to mindlessly wander perilous streets by luring them with an appealing range of digital, non-existing creatures. In Professor Oak's words: "Wonderful!" The premise is simple and light-hearted, as the core idea resonates through each Pokémon iteration: "Gotta catch 'em all!" Although the initial hype dwindled fast, PoGo managed to maintain hardcore players and casual players alike (a rare combination which few games can boast). Eventually though, the mechanics of the game made it hard to follow with impossibly timed events and frustrating battles for people with few PoGo friends.
Fast forward to 2019, when Niantic tried to mimic its success by engaging another massive fanbase. As a Potterhead, I obviously needed to try Wizards Unite (WU), and I was not disappointed. The look and feel of the game is enchanting, magical, and really sets the mood. There's even a deeper story to the game and the "catching" dynamic (collecting "Foundables") is way more interesting than PoGo. I honestly didn't expect much, and Niantic delivered a beautiful game! For a few months, I was hunting magical creatures, battling Death Eaters and flying away on Portkeys. Convincing my girlfriend to play WU helped a lot as well because now I had someone else to constantly play with.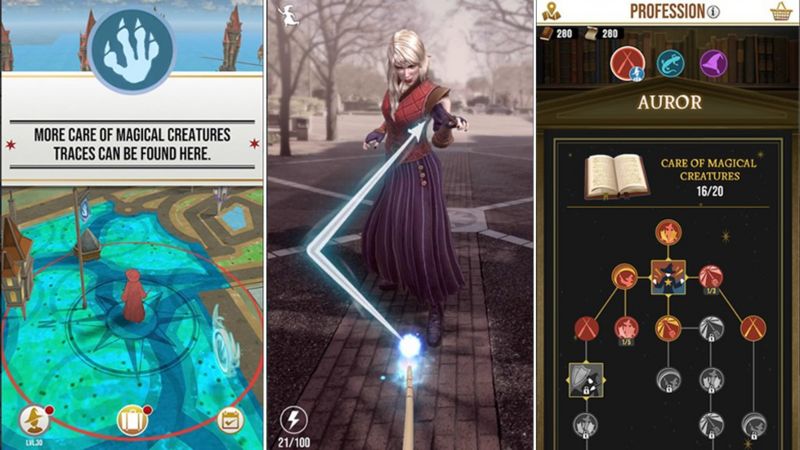 However, for me, WU went down the wrong path in almost the exact same way as PoGo. It was really engaging and fun at the beginning, but soon became repetitive as encountering rare Pokémon or Foundables is too infrequent. What's worse, both games started to feel like an obligation at some point. Limited time events mean that you have to play whenever the game wants you to play (if you are an obsessive completionist). This only added anxiety and stress to commutes or leisure walks. I have enough of that in my daily life, thank you very much!
Now, Niantic has Catan: World Explorers slated to come "very soon". I cannot deny I'm intrigued, not only because I enjoy Catan, but because the game mechanics have the potential to be amazing. Third time is a charm? Maybe, but I will definitely be cautious about this one.
What do you think about Pokémon Go, Wizards Unite, and Catan? Give us a slice of your opinion in the Comment Section below! The bakers are always thrilled to read about your thoughts!
Check our Bakers vs Bakers about our favorite Pokémon!
If you liked this cake, share a slice with your friends!
Featured image taken from Xataka.
"WU" Image taken from BBC.